General Branding & Website
Amateur football club in Abuja that boast some of the best grass-root talent around.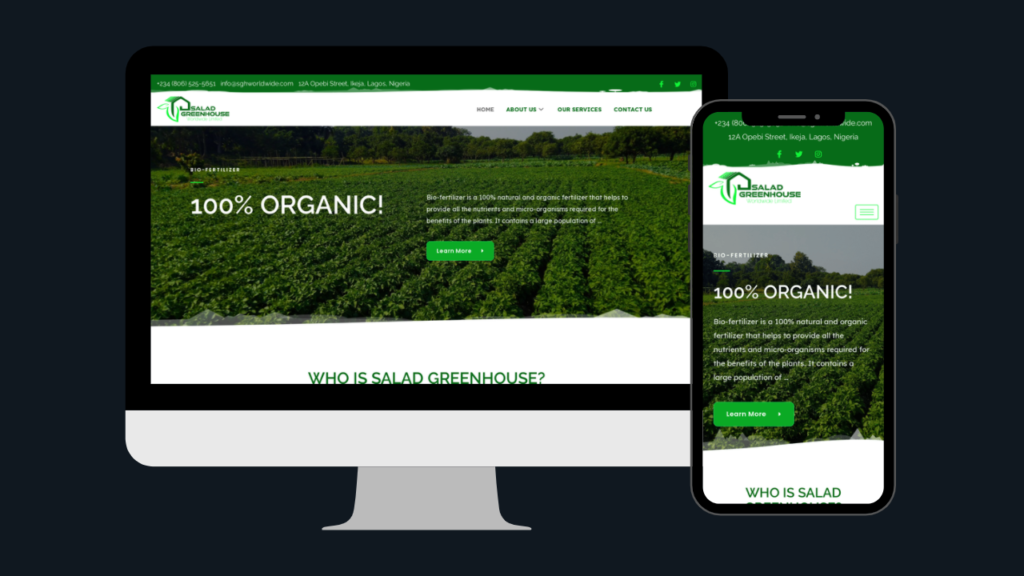 Salad Greenhouse Worldwide is an industry leader in producing 100% organic fertilizers.
OAO Foods & Beverages is one of African's biggest food & beverage companies. They are out to be the people's choice.
Shop all kind of authentic male and female wears, and accessories for the best prices in Abuja.